This year we supported our client's Christmas Market providing a range of catering equipment to suit various countries and cultures. Friday 07.00hrs installation and a de-rig was completed by three of our event crew on Saturday 21.00hrs.
Lovely weather and an idyllic South Downs setting near Guildford made this a very memorable outdoor wedding party.
Our Ultra Silent Generator was chosen to avoid excessive disruption to equine neghbours.
What a great setup.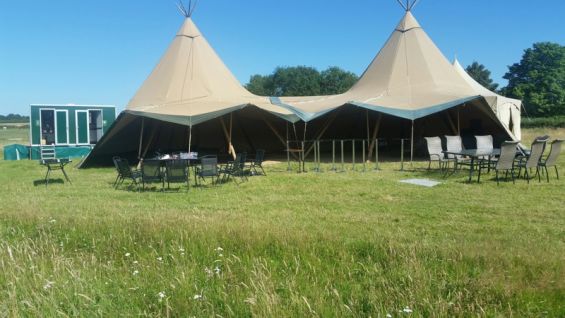 The event hire business can be a tough one. We were sorry to read that Tudor Equipment Hire Ltd (Chichester) had a meeting of creditors on 9th February 2016.
We wrote to the Directors offering some assistance as a result of several of their clients contacting us for hire equipment. Our website www.outside-catering-hire.co.uk provides catering equipment in Southampton, Portsmouth, Chichester, Bognor Regis, Midhurst and surround areas.
Our client is a rapid response private airline operating a fleet of Boeing and Airbus planes 'on call' ready to fly, fully fuelled and staffed within 60 minutes. We were contacted by an outside caterer who had won a tender to provide Christmas lunch for 400 of their guests and staff.

The caterer offers a cook from fresh on site service. They were looking for a timed delivery and set up the same day of the lunch. We discussed and advised the equipment that would be required to cook 22 Turkey Crowns without over cooking or shrinkage.
2015 has been a great year for our Event Hire businesses - and yet again we have seen inventory grow.
One of the best investments we have made this year has been our full range of Rational Combi Ovens including the latest Self Cooking Centre series ovens.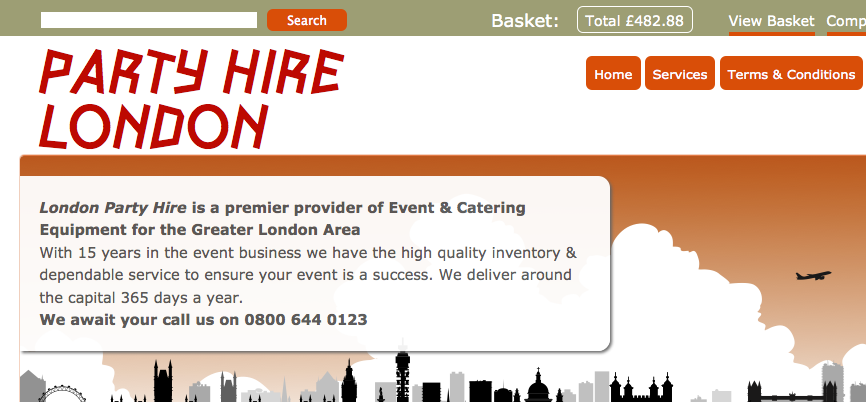 We have just added a new member to our family of Event Hire Websites.
We are now accepting hire orders through www.partyhirelondon.co.uk.
The Party Hire London site will focus on serving the capital with an emphasis on celebrations and private functions.
This is available to anyone who has placed an order or requested a quote from one of our hire sites this year.
Full information here.