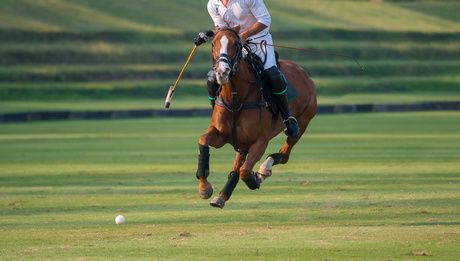 Our client is an International Caterer who was recommended to us by other catering equipment hirers and London event hire companies. The event is a charity polo event for 450 guests with a newly married couple attending to help raise money for their charity but also others. We received a call 6 days prior to event day. Out client needed to hire over 6,000 glasses, plates, cutlery. Hiring reliable commercial ovens and Alto Shaam holding cupboards was also on the list. Despite already having many pre-booked events this was a good opportunity to step up a gear and get organised even though time was against us.
Ian my warehouse supervisor looked up on our system and gave me a list of extra items required for this event in Henley. I gave Ascot Wholesale a ring and they arranged for us to pick up from Artis at Chessington within the hour. Nick at Caterbox got an extra 300 plate boxes and Fries glass jacks printed ready for collection within 6 hours. We sent 6 Luton Sprinter vans and a Ford Ranger 4x4 to this remote private location and delivered 6,500kgs of equipment on the Tuesday afternoon.
Thanks to all our suppliers and to all my staff who worked so hard to fit this charity job into an already busy Henley schedule. We will be back at 08.00hrs Thursday morning to collect it all.