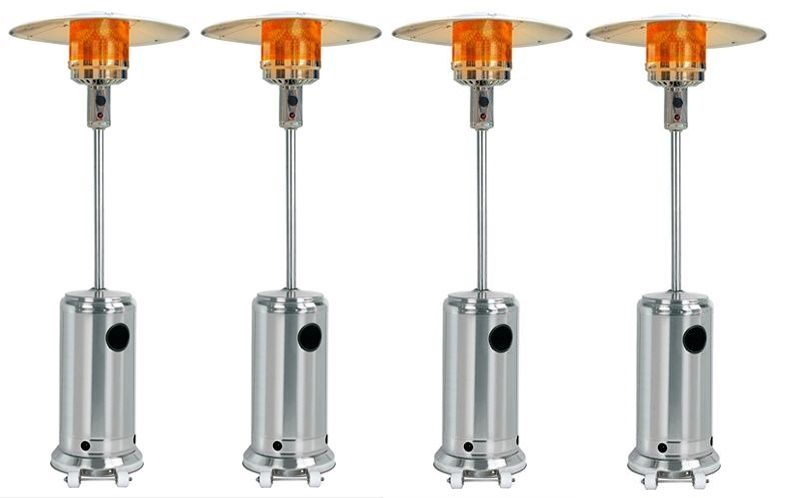 This week we have dusted off our patio and marquee hire heaters. It is difficult for a layman to choose the correct size heater with enough BTU output needed to make a difference. 1 kilowatt (Kw) = 3412.142 British Thermal Units (BTU/hr). With many years' experience and the largest selection of event heaters in London and Home Counties we should be your first port of call. Our heaters are reliable and we are an authorised Arcotherm Biemmedue heater service point for the South of England
Introduction - We are a National Patio Heater provider with several designs of heaters for different environments and heat outputs. We supply domestic and commercial events with a variety of heating solutions. We operate 7 days a week offering a bespoke out of hours collection if required.
Anti-Tilt Switch - Fitted to all our patio heaters, switches off the gas supply in the unlikely event the heater is knocked or blown over in high winds.
Electronic Ignitor - Gone are the days of unreliable Piezo ignitors, Click, Click, Click, Click. Press the Auto Start button and in 5 seconds you are up and running !!
Heater Types : Fire Pit - Area - Mushroom - Pyramid - Infra Red - High Air Volume - Marquee Heater - Church Heater - Barn Heater - Warehouse Heater
Fuel Types : Clean Burn Kero - LPG - Sustainable Wood - 240v and 400v Electric - Standard Kerosene
Heat Outputs : Convection - Infra Red - Indirect - Direct - Centrifugal Fan - Axial Fan.
Traditional Mushroom Patio Heater Hire - Real Flame Patio Heater Hire - Walk in Fridges - Heating - Event Power - Event Kitchen Equipment - Glasses - Linen - Tables - Wash Up Service - China - Crockery - Chairs - Gazebos - Charcoal - Tracked Deliveries & Collections - Patio Heaters - Calor Gas - Refrigeration - Generators - Wash Up Service - China - Cutlery - BBQs - Ovens - Fryers - Glass Hire - Hot Cupboards - Steam Combi - Installation - De-Rig
Event Services and Traditional Mushroom Patio Heater hire with Real Flame Heater deliveries in London | Reading | Oxford | Southampton | Guildford | Bristol | Bournemouth | Brighton | Manchester | Birmingham | Kent | Hertfordshire |Gloucestershire | Cardiff | Portsmouth | Kent
• London 0203 137 2037 • Birmingham 0121 285 2202
• Manchester 0161 850 1870 • Surrey 01483 608137
• Reading 0118 324 0255 • Bristol & West 01225 791697
• Bournemouth 01202 237 245 • Oxford 01865 920 751
• Hampshire 01428 751821 • Brighton 01273 917293
• Southampton 02380 001069 • Bordon 01420 475461
Patio Heater 4 Hire is a family business owned by Christian Faversham Ltd Company No. 08946564
Terms and Conditions apply