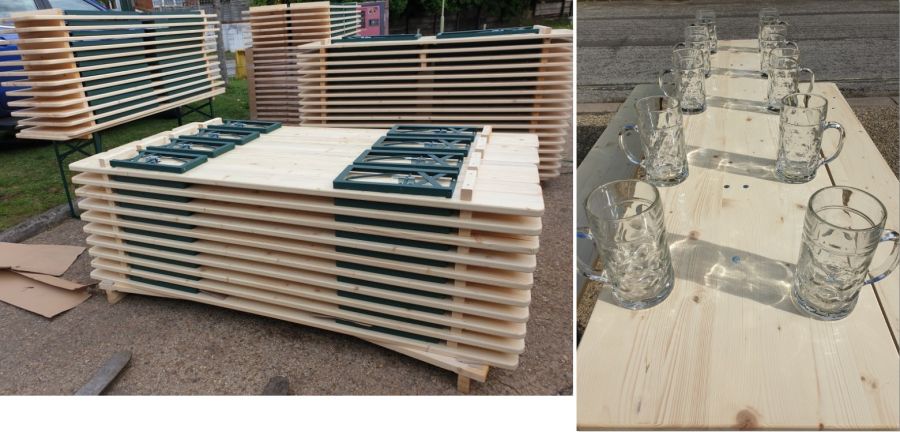 Oktoberfest events run from all over the country 3rd October to 16th November. Due to popular demand we have just accepted delivery of additional, traditional, genuine, Octoberfest beer hire benches, hire tables and hire Stein glasses.
We serve several clients in and around the UK. London Oktoberfest events keep us busy.
We also supply Stein Glass hire in racks of 9 glasses making the glasses easy to stack and store at the event and on return. Historically some clients overlook that each glass has to be washed up one at a time by hand, dried and stored back in their original boxes.
Tickets are still on sale for the Bavarian beer festival events if you are quick !
Bavarian Beer Bench (Banket) Sizes
Natural Wood Rounded Edges
Table 50cm (w) x 220cm (L) x 2.5cm
Table 70cm (w) x 220cm (L) x 2,5cm
Table 80cm (w) x 220cm (L) x 2.5cm
Bench 27cm (w) x 220cm (L) x 2.5cm - seats 4 - 5 persons or 8 - 10 guests per set.
These are not the cheap copies imported from the Far East that collapse and splinter if more than two people sit on the benches.