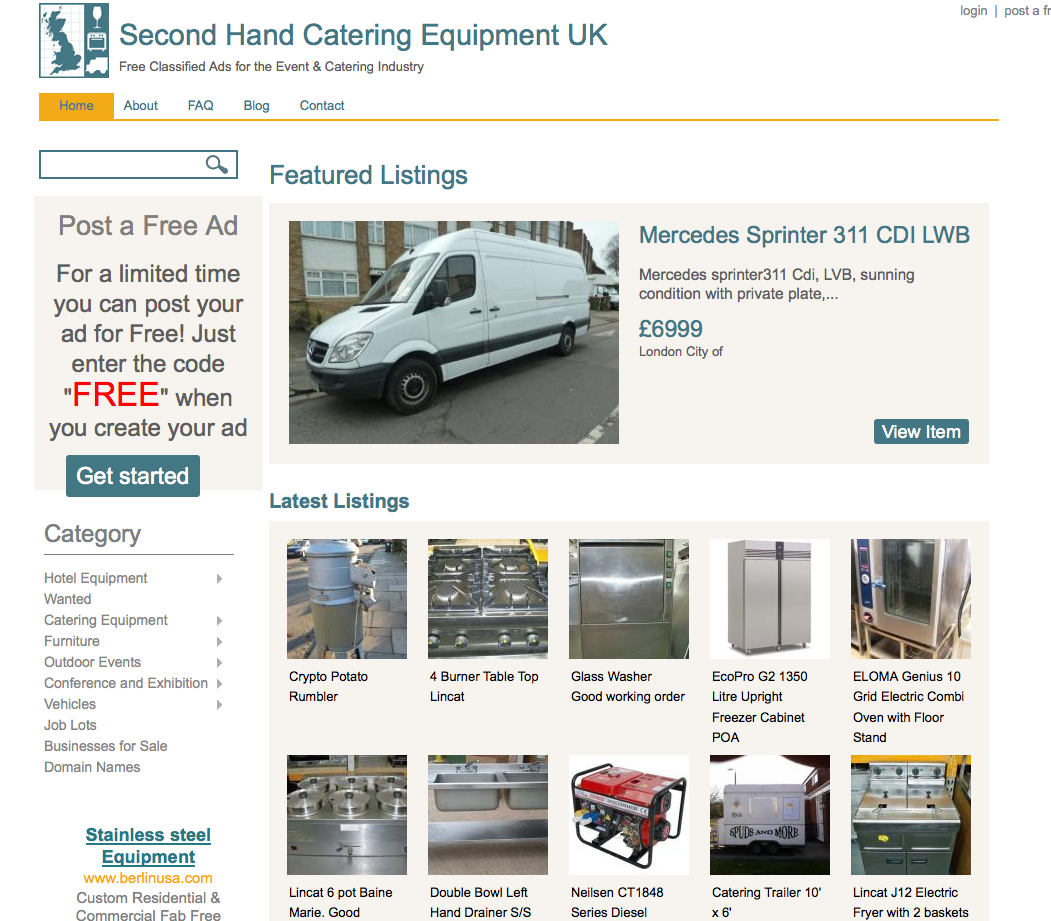 Our partner site Second Hand Catering Equipment launched early in 2013 as a place for catering and event professionals to buy and sell used (and new) gear.
We know the people running the site well and looks like it's going to an excellent resource for us to pickup a few bargains as well as listing a couple of items of our own.
Best of all they have announced that sellers can place free classified ads for a limited time.
Hog Roast fans might even be able to find a few roasters for sale!