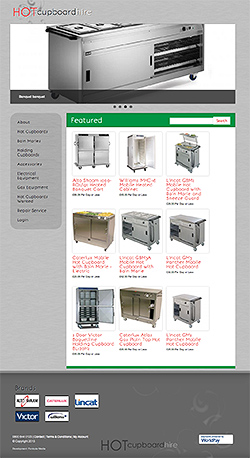 Our latest equipment hire venture is up and running.
The new website is hotcupboardhire.co.uk.
This site focuses on hotcupboards, bain-maries and holding cupboards (banqueting carts to some). We started with just a few of these but after preparing for a few large events last year we now have dozens - all recent models from brands like Williams, Alto Shaam and Lincat.
We will be making these available for hire throughout the South of England. You can hire these using a simple checkout on the new website - or give us a ring on 0800 644 0123.